Hi all,
I calibrated my drone with QGC and the calibration seems fine. But when I try to fly the drone I receive the error 'Mag0 selftest failed'. I have attached screenshots with mag parameter values below.
What could be the cause of this and what should be done to correct solve this?
Any idea is much appreciated.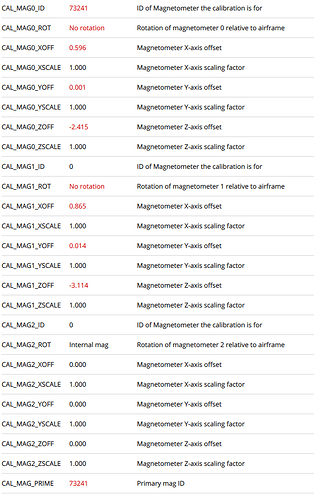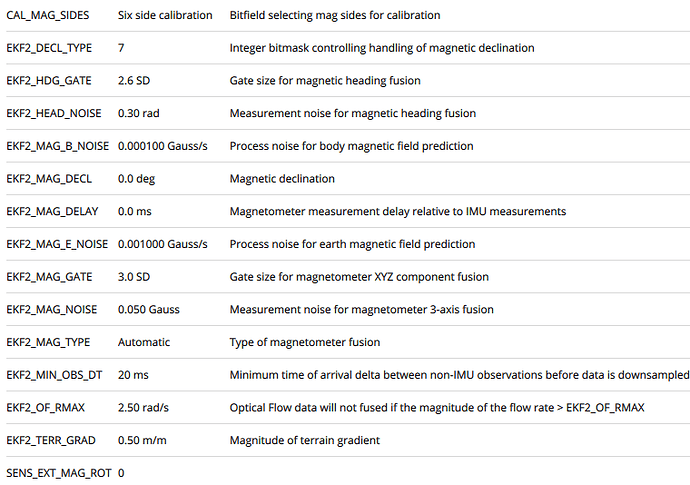 Regards,
Hasini