Dear all,
When I calibrate mag0 and mag1, QGC always says that mag0 selftest failed. I use teraterm and see that mag0 is successfully mounted. Can anyone help me what causes this problem. Thanks.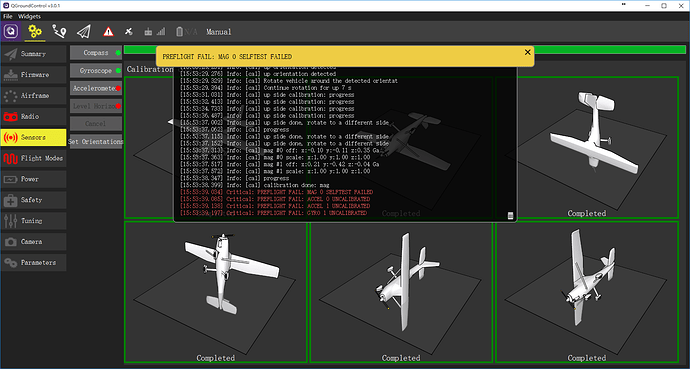 EDIT: sometimes it pops up this error msg: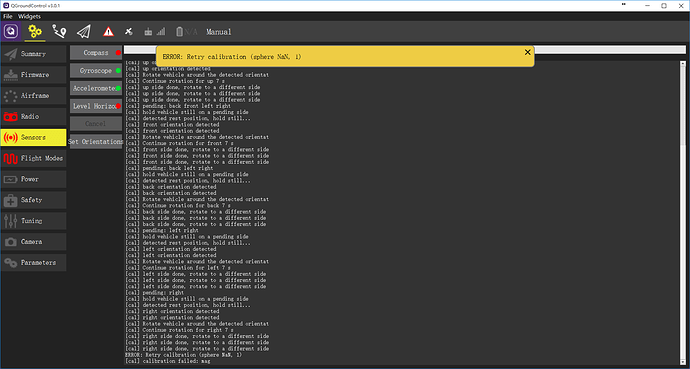 Cannot figure out why. Please help me out. Thanks guys in advance.