Hi,
I am working on 3DR Pixhawk.
I am new to QGC, Have downloaded the latest version of GGC 3.4.1 and flashed the stable firmware for Helicopters. All seems to work fine when connected by the usb cable. In the setup menu all the settings and parameters are shown. But if i connect from the Mavlink, i do not get to see any settings or parameters. It only gives me the option of firmware update and also gives me an error message stating "Vehicle1 did not respond to request of parameters. This will cause QGC to be unable to display its full user interface." When i move the pixhawk i am able to see the artificial horizon move in the QGC.
I have tried both PX4 as well as ardupilot firmware, both are the same problem. I have tried reflashing the firmware many times, also i have flashed the firmware to a fixedwing but the problem persists.
Is there any driver issue? or it the firmware issue? How do i sort this problem out? Please see screen shots of the error
.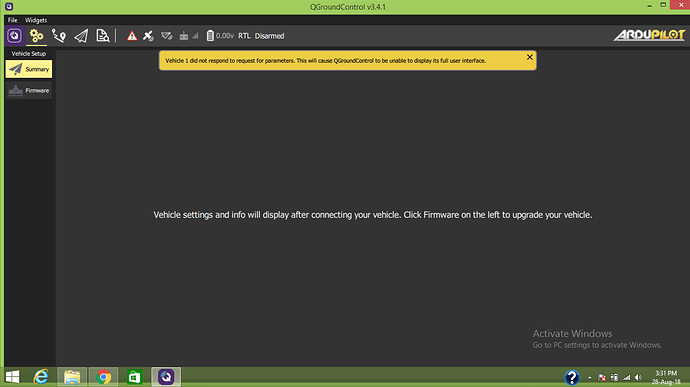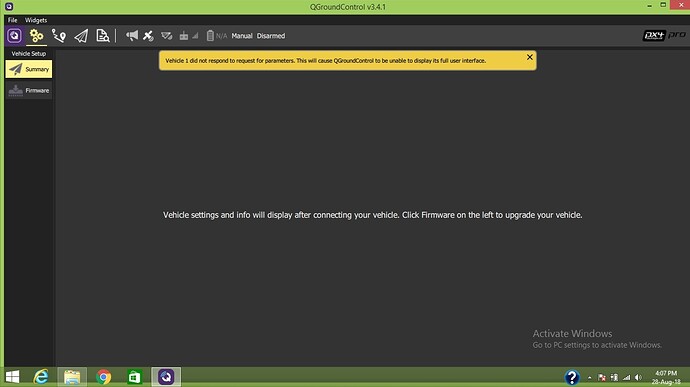 Thanks in advance.
Adarsh