I'm pretty unfamiliar with computer communications, so I was wondering if someone could help me chose what kind of radio (in terms of air data rates) is necessary for a Piksi Multi when injected into a Pixhawk?
My main confusion is relating baud rate to airspeed. According to the Swift integration into Pixhawk (https://support.swiftnav.com/customer/en/portal/articles/2803651-piksi-multi-ardupilot-integration-guide) it appears that the baud rate into the Pixhawk is 115,200.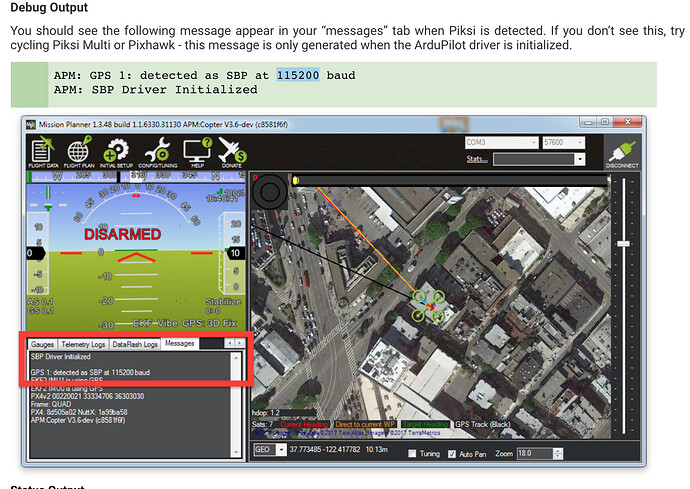 However, the airspeed is only 64Kbits? Does this mean that all of the GPS data is not being sent through the radio? Does the baudrate of 57 to the radio telemetry mean that we aren't transferring all of the information?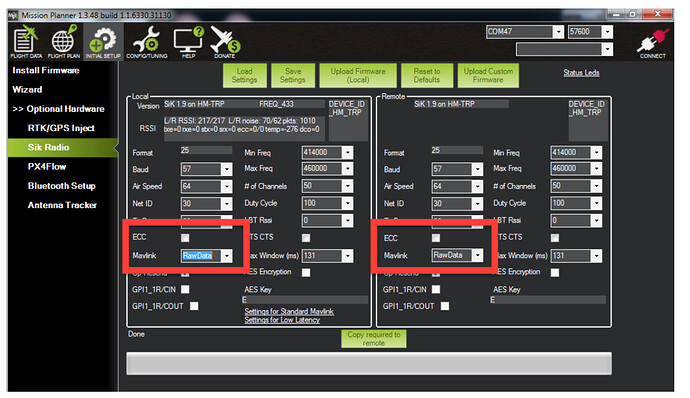 My questions stems from ignorance of understanding data transfer in computers. Would anyone be able to help?