I've built X500 v2 with Pixhawk 6c and tried to connect PX4 autopilot with raspberry pi.
Connected to pixhawk 6c telem2 port and raspberry pi using TX, RX, and Gound.
Configured parameter like below.
MAV_1_CONFIG: TELEM 2
MAV_1_FORWARD: Enabled
MAV_1_MODE: Normal
MAV_1_RADIO_CTL: Disabled
MAV_1_RATE: 1200 B/s
But, it gave me timed out.
Connected UART and Holybro TELEMETRY RADIO for test.
and connected successfully.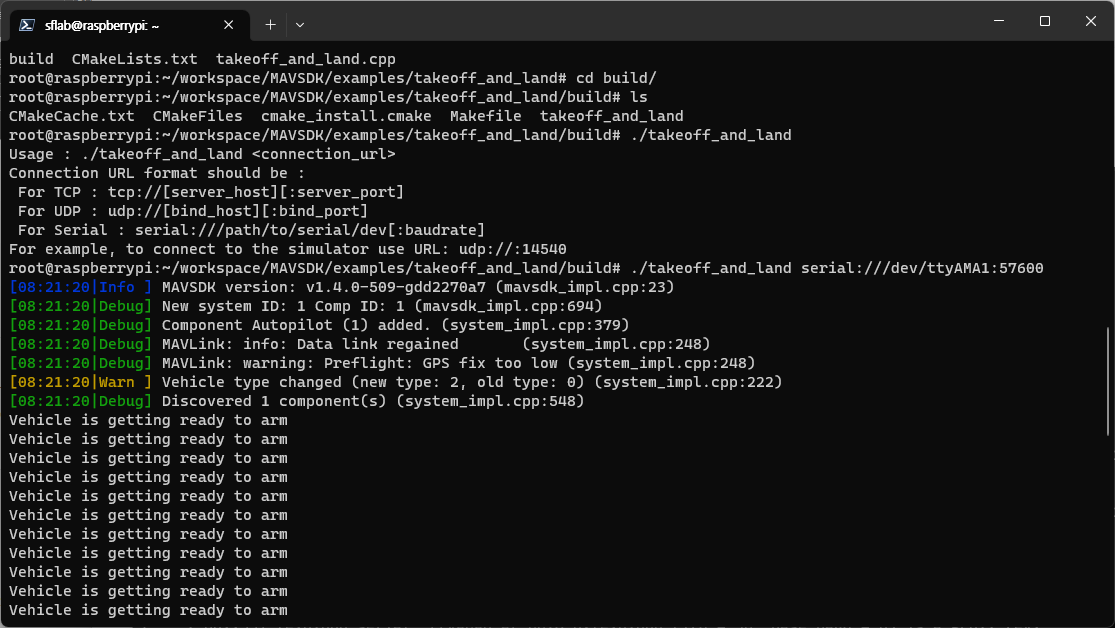 Could anyone know how to connect to Pixhawk 6C with Raspberry Pi 4?
Thanks in advance.