Hello Mindhive,
I have QGC on an Ubuntu build machine spacifically for this tast.
I am using an SIK radio that i updated both Ground and Air module through MP (with this firmware RFD SiK 2.0 on HM-TRP - Automatically) and with factory settings.
As soon as i boot QGC i can see the Green Bar Loading and instanly i get a Communucation Lost and then it tries starts loading green again/Lost/again/lost/again… and i cant get it to have a stable connection.
What am i mising here?
These are mi SiK radio settings on MP after FW update.

And since the Ubuntu machine does not have internet i will take some pictures on the screen to post in a while also.
Any help would be highly appreciated.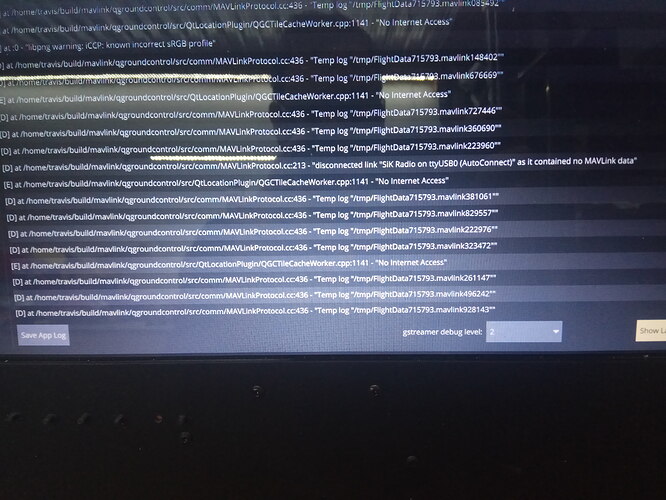 And here is a video
https://youtu.be/0UQ4kqCSLpQ