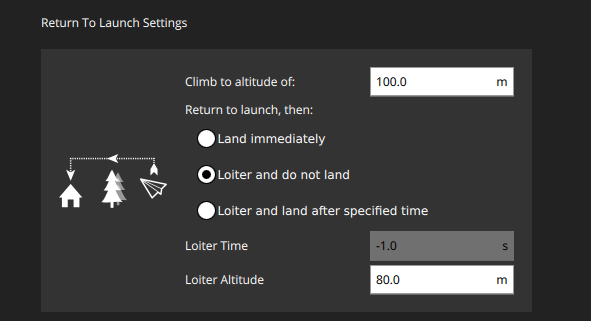 A fixed-wing aircraft is being tested on the GAZEBO simulator.
In the safety menu, the Return to launch setting was set to 'loiter and do not land'. Created an RC loss situation. But it doesn't keep the loiter altitude 80 I set.
And when it reaches the landing altitude set in the mission, it starts landing.
I am not landing and loiter is the purpose.