Hello All,
I would really appreciate some help in troubleshooting/setting up my PX4 Flow Sensor Kit.
I am following the instructions located at the following link: https://docs.px4.io/master/en/sensor/px4flow.html
My Setup
I am using the latest QGroundControl (Linux) and a custom drone with Pixhawk 4 and PX4 Flow Sensor Hardware, both running the latest firmware. (Yes, I have uninstalled the modem manager to let QGC work as intended on linux.)
Current Status
I have updated the firmware on the PX4Flow Sensor successfully but have trouble completing any of the following steps, namely - 1) Changing the parameters and 2) focusing the lens.
Issues in Detail
I am able to connect to the PX4 flow sensor and see the parameters list. Nevertheless, it seems the most important parameters are missing from the list. Namely, SENS_EN_PX4FLOW (to enable the sensor) and SENS_FLOW_ROT (To set the rotation of the sensor relative to the drone.) Please look at screenshot below for more info.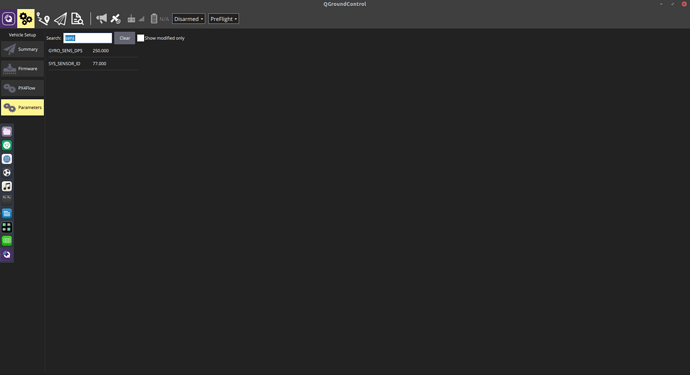 2)To focus the lens, you need to be able to see the video feed of the camera. It seems there is a tab titled "PX4FLOW" in QGroundControl that should display the camera feed, but in my case nothing is displayed. Please look at the screenshot below.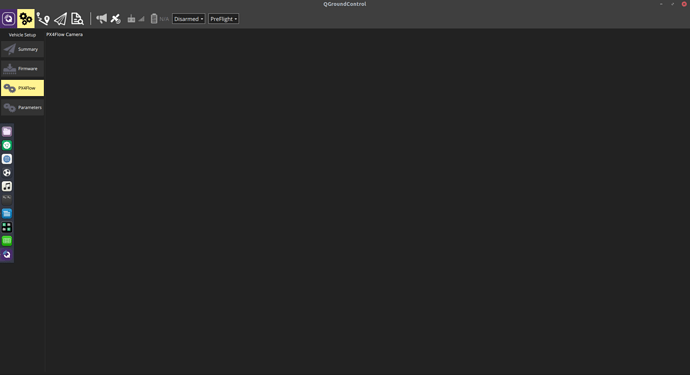 1+2) I have followed the same steps on Linux and Mac with the same outcomes for both platforms.
I would really appreciate any help. Thank you in advance.