I'm trying to build a quadcopter that I will use autonomously. With the servo, I will release my load when it reaches a certain distance. However, I did not know where to connect the servo on the power management board. As I understand it, I need to connect it to PWM-OUT in the FMU part. It has 1 to 8 aux outputs. Which of these outputs should I plug in?How will the pin I use here be named in the misson planner?
I would be glad if you help.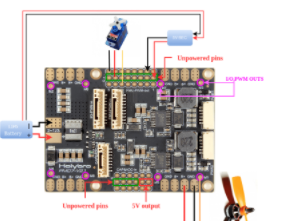 Can you explain what you mean in this picture?