i have a drone running px4 v1.12.3.
in position mode when i try to takeoff, using a remote control, in position mode. nothing really happens.
it arms ok, but when i lift the stick, the motors just spin up very slowly.
i am also not able to start offboard mode (command denied error response from mavsdk).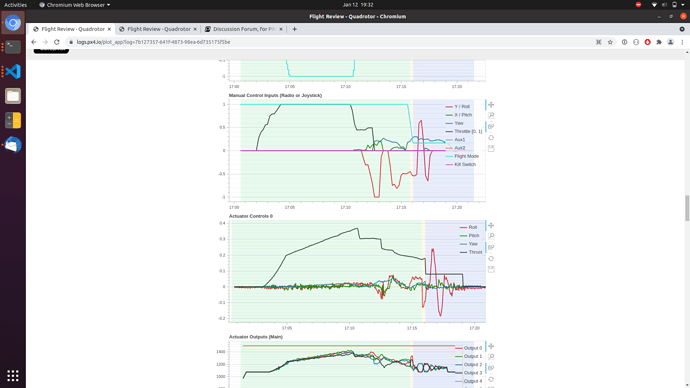 this only happened after takeing off and landing using mavsdk. but only sometimes. after reboot everything is good again.
can somebody help clearing up this issue.
https://logs.px4.io/plot_app?log=7b127357-641f-4873-98ea-6d735175f5be