Hi, I have been new in drone. For my project I am using Holybro X500 kit. From the kit I got drone motor, propeller, power management board and other necessary parts. For assemble purpose I have followed Holybro X500 + Pixhawk4 Build from this link: Holybro X500 + Pixhawk4 Build | PX4 User Guide
I also followed this tutorial series for assemble purpose. I have calibrated PX4 stack for my drone. As per documents I should get some sounds if ESC and motors are connected properly. I have got that sound as well. But the problem is my drone motors are not responding againts any action of my remote control or motor testing in PX4. Here are some pictures of my drone assemble and calibration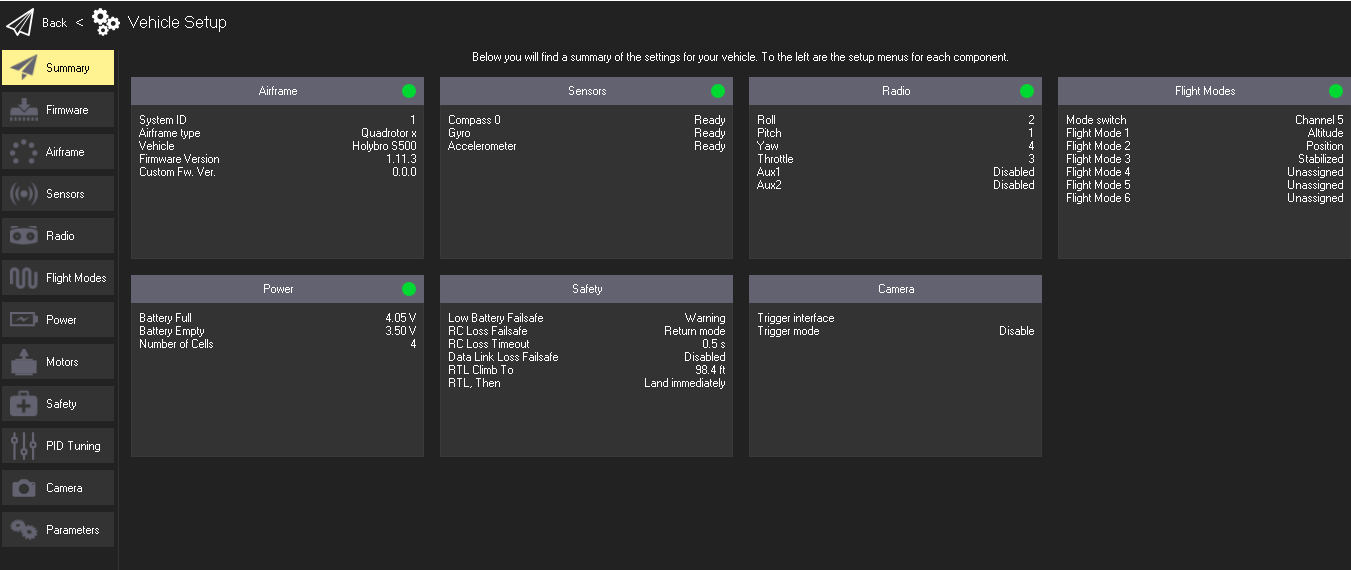 Furthermore every time I got this error "preflight failed. compass number 1 uncalibrated'. Can anyone recommend me anything that I have missed may be or what could be the solution of this problem? Thank you.