After flight testing our coaxial x8 octocopter, we noticed a mean difference between the PWM outputs to the CW motors and the PWM outputs to the CCW motors. This mean offset occurs constantly, whether or not the copter is yawing. All 8 of the motors and props are identical, aside from opposite-direction pitch between the CW/CCW props. See the motor configuration and spin directions below. Also note that the lower motors are upside-down and the upper are right-side-up.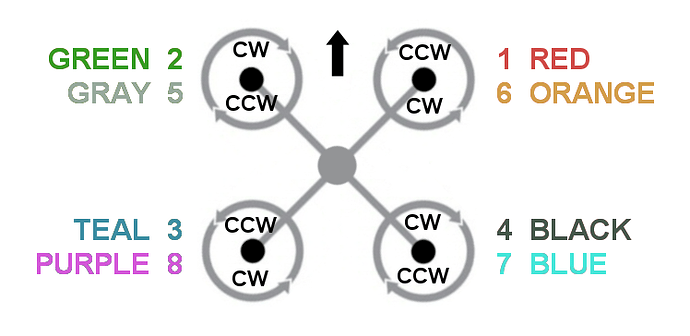 Here is an example of the yaw imbalance: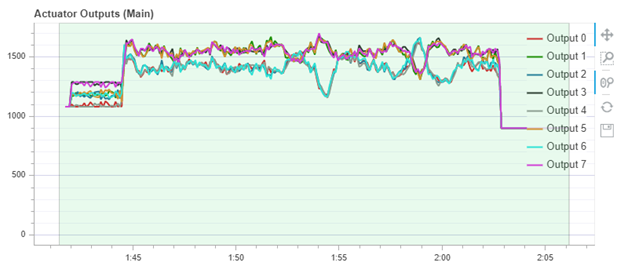 Here is a link to the full flight log from which the above snip was taken:
https://review.px4.io/plot_app?log=34c9cd49-bc41-423e-a6fa-805e9b86fa4b
We checked for tilted motors and any other source of mechanical yaw imbalance, but found none. Is there a feature in PX4 that deliberately sets a difference between the mean RPM of CW vs CCW motors?
Thanks,
Jordan