I'm trying to debug some issues with my quad's ability to loiter.
I'm using a Pixhawk mini with the uBlox M8N GPS module. From my research with the LED's everything seems to be working correctly but when I attempt to HOLD/LOITER the quad is put into LAND mode. Although occasionally I am able to get it to HOLD, most of the time it just lands.
I was wondering how many GPS satellites are needed for LOITER in PX4? Is there a way to change this number?
This screenshot shows the GPS info when I'm attempting to HOLD. Does anything look off here?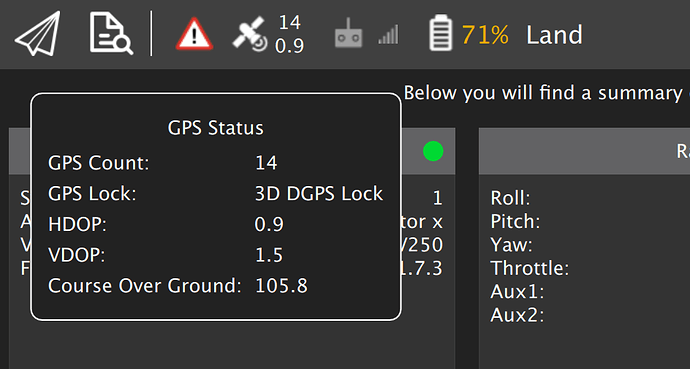 Thanks!