Hi,
I have an Intel Aero RTF running ubuntu.
I'm trying to find a solution to get the log files from the drone but there is a problem with it as you can see in the following picture :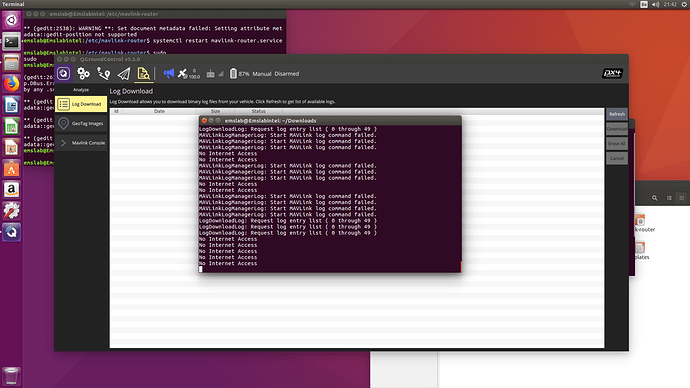 Firstly I tried to get them on my groundstation (W10) but after a lot of research I was not able to find a solution. Of course I clicked on refresh but nothing… I tried through wifi hotspot and ethernet-over-usb but nothing. I also tried to get them from Mavlink 2.0 Logging and nothing appears. I receive the information of the battery, GPS etc but not the log files. Moreover, the loss rate is around 20% on the ground station and 5% on QGC running on the Intel Aero directly.
Two main error messages appears:
MAVLinkLogManagerLog: Start MAVLink log command failed. --> by start logging on mavling 2.0 logging

LogDownloadLog: Request log entry list ( 0 through 49 ) --> by clicking on refresh
Can you help me please? Thank you