Hey, I have an around 250 mm Quad with PX4 1.8.2 and LPE estimator. I am flying indoors without a GPS. Here are logs from last flight where I tested Alt Hold:
https://logs.px4.io/plot_app?log=6933f388-8e5e-4445-8a18-b126543655f9
As you can see the LPE is working great (the local_position_estimator.z follows the data from Lidar) but I cannot make the quad hover in place. You can also see that I have played with P and PIDv of MPC_Z. What's wrong? Which parameters should I tune?
Here are zoomed parts of the graph where I am actually in Alt Hold: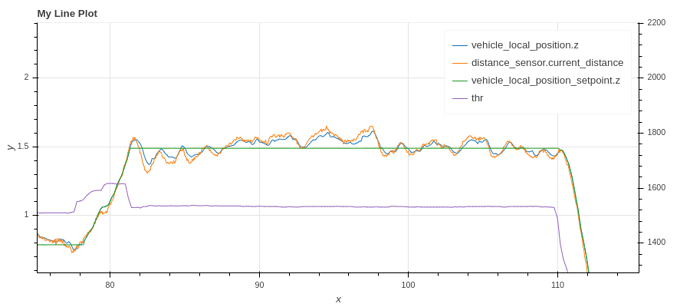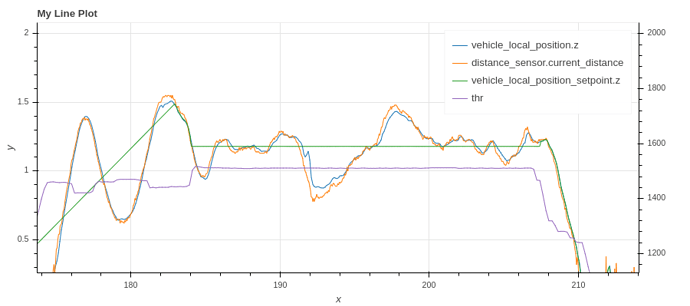 Thanks!