I stepped away from drones for a while and I'm trying to re-learn things that I've forgotten.
I updated the pixhawk firmware for PX4 via qgroundcontrol and also updated firmware for my Taranis -plus controller. I switched out my X8R Frsky receiver for a new one because the antenna had broken on a previous crash (it was actually still working fine, but I didn't want to take a chance with it).
Everything was going well calibrating my drone for my first return flight until I reached the "radio" calibration section. Qgroundcontrol states "Detected 0 radio channels. To operate PX4, you need at least 5 channels."
Here is what I have done.
I made sure the new receiver was bound to the controller by holding the "reset" button while powering the pixhawk via battery. I put the 3 pin connector in the three vertical far right pins highlighted highlighted in the first picture, with the signal pin on top. After disconnecting and connecting, I got a solid green light which I think means it binded.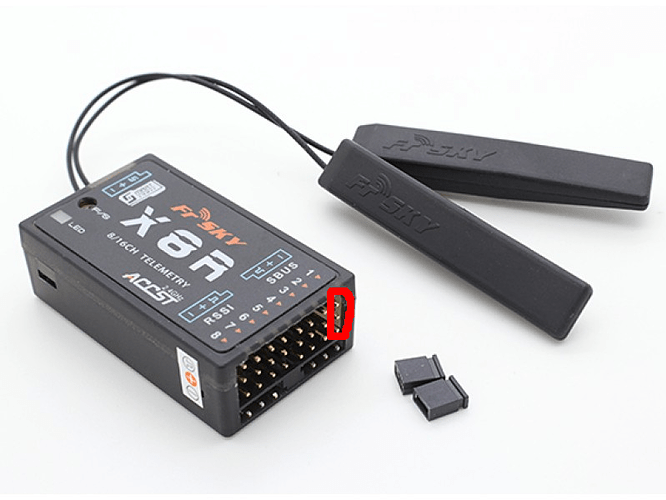 I then tried to place the 3 pin connector back in what I thought was the correct orientation [the second uploaded picture below]. When I did this I just heard a constant clicking noise and no response from receiver. I moved the connector up to the next row and I got the same clicking noise [Also no LED for either location]. Moved the connector up one more and no clicking noise, but also no LED and cannot calibrate radio.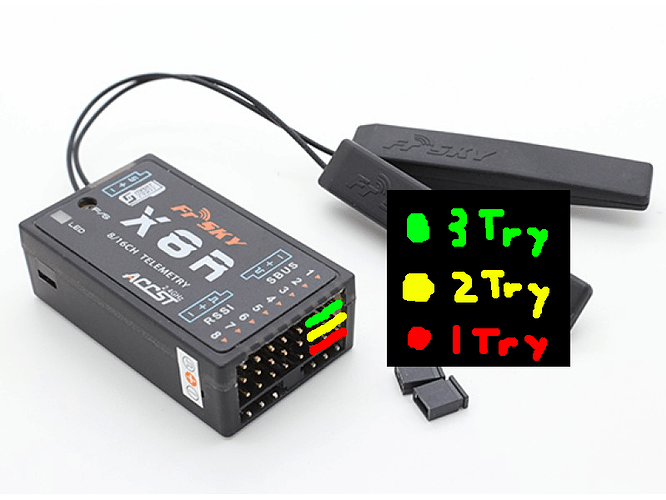 I really am not sure what I'm doing wrong. Any help is GREATLY appreciated. If the information that I've provided isn't clear or you need any more information, I'd be happy to provide it. Can't wait to get to using this powerful and impressive tools again.
-Chase