Hello, There.
I have some problems about Video Streaming.
I saw this page, and I success Video Streaming using gstreamer.
(https://github.com/mavlink/qgroundcontrol/blob/master/src/VideoStreaming/README.md)
Now, I have to stream using MAVLink. So I read the mavlink website and I found that.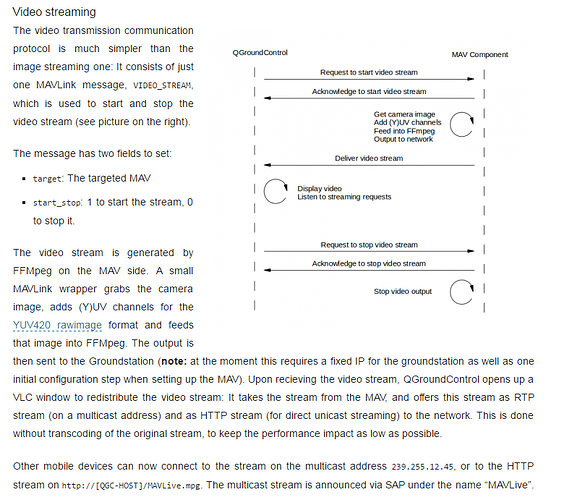 but In the source, there aren't someting about VIDEO_STREAM such as SET_VIDEO_STREAM_SETTINGS, MAV_CMD_VIDEO_START_STREAMING etc…
And in website tells Right Click on Hud. but My QGroundControl has no event Right Click on Hud.
How Can I Video Streaming using MAVLink?? Please tell me.