As seen in the plot, yaw set point is moving slowly in ccw direction while flying in position control mode.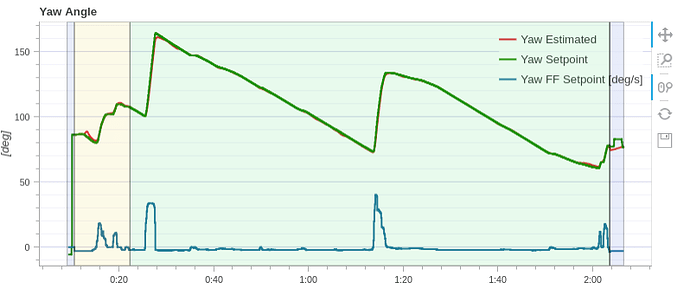 https://logs.px4.io/plot_app?log=46ddb52d-9e82-4e86-bacc-257c7e29f666
Also plotted with my rc input and there is yaw command is not moving.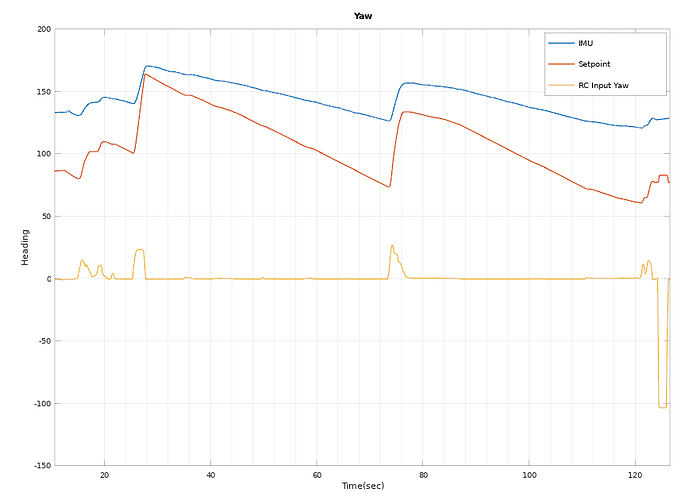 I noticed the magnetic field around the area is not so good but it does not explain setpoint is moving.
Even if the magnetic sensor is off by certain amount, setpoint should maintain it's initial setpoint.
Is this intentional behavior?
Can anyone experienced this issue before?
Kyu