Hello,
I was facing some problems when I was trying to separate my gazebo model and PX4.
I built the gazebo model in a separate workspace (with all plugins, like imu, MAVLINK interface). After launching this model, it works well. But if I use the command "roslaunch px4 px4.launch" under my PX4 workspace, it shows waiting for TCP4560. (I do sure I TCP port works fine in my model).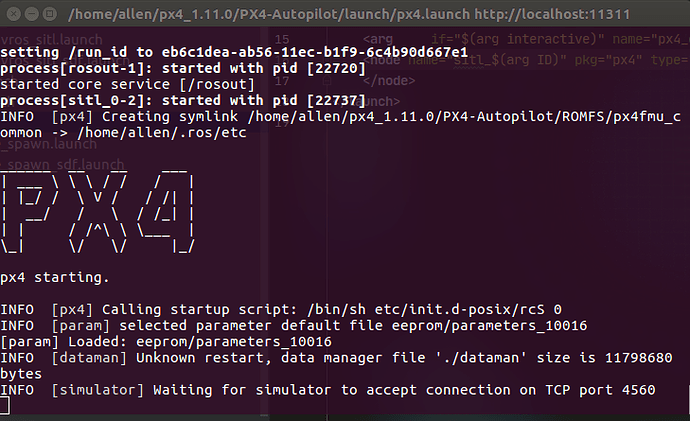 Does anyone know how to fix my problem? Any suggestions are welcome!
Best,
Allen