Hi guys,
I have put together a Wild Thumper 6WD Chassis equipped with Pixhawk2, raspberry pi 3, etc…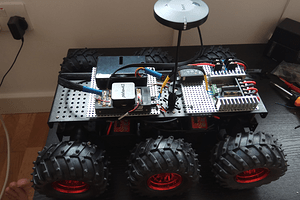 On QGroundControl I selected the Traxxas airframe and proceeded to do the sensor calibration.
My initial goal is to be able to drive the rover indoors using RC (which I have managed to do with the
ArduPilot flight stack).
My problem is that I am unable to arm. At initialisation I see get the following output:
MANUAL> Mode MANUAL
APM: PREFLIGHT FAIL: AIRSPEED SENSOR MISSING
APM: PREFLIGHT FAIL: EKF NOT USING GPS
APM: NOT ARMING: Preflight checks failed
I do not understand why AIRSPEED sensor is considered required for the rover. Also the GNSS keeps
flashing red.
Any suggestions or help regarding the steps to take to be able to drive rover indoors using
RC would be great.
Thanks a lot,
Guillaume