I don't understand all flight modes in qgc,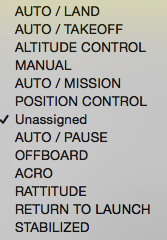 I read the description on http://px4.io/docs/flight-mode-selection/ but still don't understand all of them.
What FM do need gps lock?
Due to my Mission Planner background I'm used to these FM, (Stabilized, AltHold, Auto, RTL, Land, Sport, Drift, Acro, PosHold and Loiter).
My Questions:
"APM Loiter" is "PX4 AUTO / PAUSE", right? it needs GPS Lock
What is Rattitude, Manual and how dose it differ to Acro? I may need to fly it to be able to understand it. All three do not need GPS Lock.
Is "PX4 ALTITUDE CONTROL" the same as "APM AltHold"? It dosn't need a GPS Lock, right?
"PX4 POSITION CONTROL" is the same as "PX4 ALTITUDE CONTROL" but now with GPS Lock as a safety, right? Like "APM PosHold Mode"
Dose LAND need a GPS Lock?
Offboard is to fly without RC, right?
"PX4 AUTO / TAKEOFF", does it work the same as in APM?
At the APM Wiki all flight modes are very well explained. http://copter.ardupilot.com/wiki/flight-modes/ even with Video and the Parameters where you can tune it. Would be nice to have something similar here.
Can anyone help me understand the flight modes a bit better?
Thanks very much