Hello everyone! I'm newbie in drone using and I trying to set everything up.
I've got pixhawk 4 flight controller and Spektrum AR9030T telemetry receiver.
The problem is that when i connect my whole receiver to pixhawk through DSM\SBUS port (as you may see in the picture)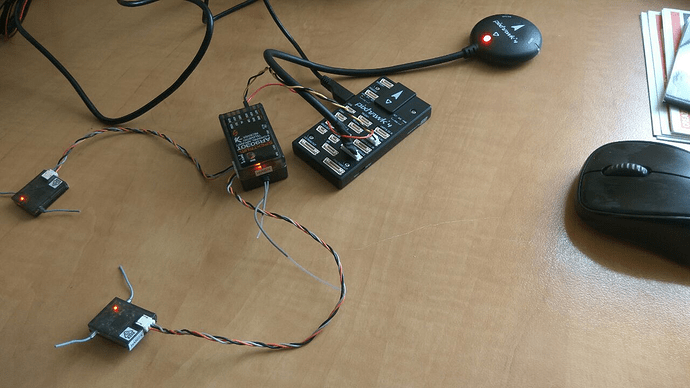 I have some lags. The receiver connected, but in qgroundcontrol in Settings\Radio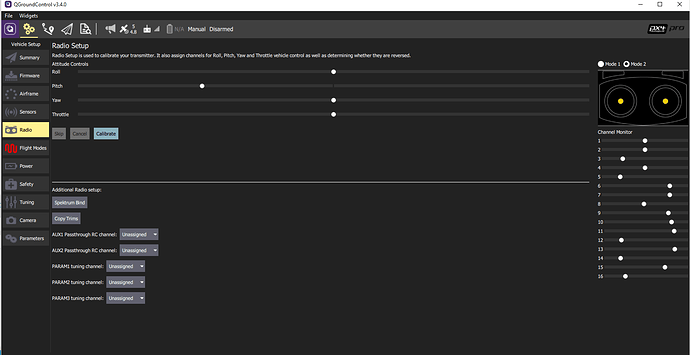 dots wich represent each chennal are stuttering or flickering or i don't how to say it. They are just moving inadvertently without me touching any sticks at the TX.
In the same time, when i connect a single Spektrum satellite, everything is just fine, i don't have any lags.
Maybe the problem is because it shows 16 channels in qgroundcontrol, and my receiver has only 9 channels. I've already tried reducing rc_chan_cnt parameter to 9, but nothing happens.
Any help is appreciated.
P/S I apologize for my English. It's not my first language.