When will this new controller go on sale?
Will there be any technically compatible products for Japan?

We look forward to getting the new controller ready soon.
For Japan, the only concern is that the Japan Radio Law does not allow to use 5.8GHz legally, we may have to wait for a 2.4GHz(only) version of the new controller. There is no lead-time to it at this moment.
And if you have more questions to the new controller, please reply after the post directly.
This discussion is for AK28 series.
Hi there,
sorry for my bad english.
I want to buy the AK28 bundle (i.e. accessories).
According to the information for the receiver (VD32), this can be operated with 15V-50V. My copters are operated with 4S (13.8V-16.8V), so actually this is outside the manufacturer's specification of the VD32.
Now my question, which voltage does the VD32 really need?
Can the module for the power supply of the VD32 also be exchanged for another (e.g. StepDown 50V to 5V)?
Most receivers only need 5V-6V as a supply voltage.
Greetings Mike
4S will work fine with the AK28, but think again if you really want to use this radio. It is REALLY underpowered CPU wise, very very slow. The screen is also dull, making it hard to see anything on it a normal day outside. I would not recommend this radio to be honest.
Build quality is fine, also sticks and switches, but what´s the use with when the rest is like it is…
You're right, Mike.
There is a PMU module which comes with VD32RX. It converts your battery power to 5V for RF and 12V for video stream. I think the spec sheet is unclear, we will add a mark or something asap.
Welcome to purchase from SIYI Official Aliexpress Store. You will get good offer with direct support from the team.
Thanks for your feedback to AK28, friend. It is delivered to the development team. You are already a SIYI user, right? Which model do you use? AK28 or AK28HD?
AK28 is a project started in 2018. It is the first commercialized Android handheld ground station released for drone users, especially the open source community. Even earlier than DJI Smart Controller. It's true that some of its features are not cool any more today, but SIYI never stopped its step to develop more advanced systems.
SIYI is going to release a new mini handheld Android controller with faster CPU, brighter screen, and 1080p video. Welcome to check out.
SIYI MK15 Mini Android Smart Controller - PX4 Discussion
SIYI MK15 Mini Android Smart Controller - Aliexpress
DrDrone
I didn't mean the AK28 transmitter with regard to the power supply, but rather the VD32 receiver.
SIYI,
I don't have an AK28 yet, but I'm considering buying one. But since my copters all fly with 4S, I first wanted to ask whether an adjustment of the power supply is possible.
Can I then connect my 4S batteries directly to the PMU from the VD32 receiver?
How does it work with the voltage monitoring of the battery (according to information 15V-50V)?
SIYI
How do I get the voltage of the flight battery displayed?
At FrSky there is a so-called "Smartport" on the receiver, to which you can connect a voltage sensor, for example. Is this also possible with the VD32RX?
What or how can I do that?
That would interest me very much, as I would like to build a new copter for agricultural use for the summer.
Sure, I do understand that, and the reciever will work fine with 4S.
I heard the MK15 does not work with QGC app? And Google Play is not available? It this true?
Without QGC it´s not an option for 99% of the users here.
DrDrone
Do you also have the VD32RX?
If so, have you connected another PMU or two separate StepDown controllers?
We confirm that 4S batteries can power VD32 receiver directly.
Not sure what flight controller you are going to use. SIYI radio systems support Mavlink protocol flight controller, battery voltage information will be sent through datalink and you can monitor it in your GCS, such as QGroundControl.
This is no true.
MK15 Android OS will be based on AK28 OS but much improved in speed. Of course it will support Google Play and QGC. We've tested and confirmed it in early stage of development.
I use Dropix V2 from drotek.com (this flight controller is very similar to the Pixhawk).
https://docs.px4.io/master/en/flight_controller/dropix.html
ArdupilotCopter runs on it, so it can also use the Mavlink protocol.
But if I want to see the battery voltage of the flight battery in the remote control, I need a separate sensor that is plugged directly into the battery or the balancer plug (e.g. FLVSS FrSky 2S-6S Lipo Sensor).
Hence my question about the flight battery voltage.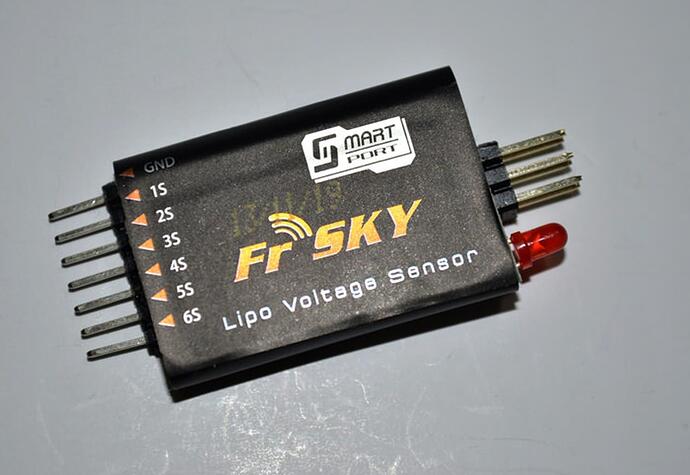 No need of a separate sensor in VD32 receiver, it detects copter voltage directly.
Here to download manuals and everything.
Google Drive - SIYI AK28 Series
No need of a separate sensor in VD32 receiver, it detects copter voltage directly.
Here to download manuals and everything.
Are there instructions or even a suitable sensor (plug and play) for connecting a separate sensor for the voltage of the flight battery?
That is good news SIYI. But just to make it crystal clear, does it support QGC today, or will it in the future?
The ones being shipped now can download QGC from Google Play?
There is not.
What sensor do you usually use?
It supports QGC today just as AK28 series, while on AK28 standard QGC does not display video directly but on AK28HD it can. MK15 is like AK28HD.
Usually we install these softwares separately. AK28 and MK15 Android OS come with full GMS service, so I think it is no problem. But to be 100% sure, let me test it and show you proof.