I am running the HITL mode on jMAVSim using a Pixhawk 1. I am working on using offboard mode to control the velocity. I was testing just sending vx = 5, vy =0 and vz =0. The X and Y positions act how I expect them to, but the Z position fluctuates. The fluctuation is usually around ~5m. You can see the local_position_ned.z from the analyze widget.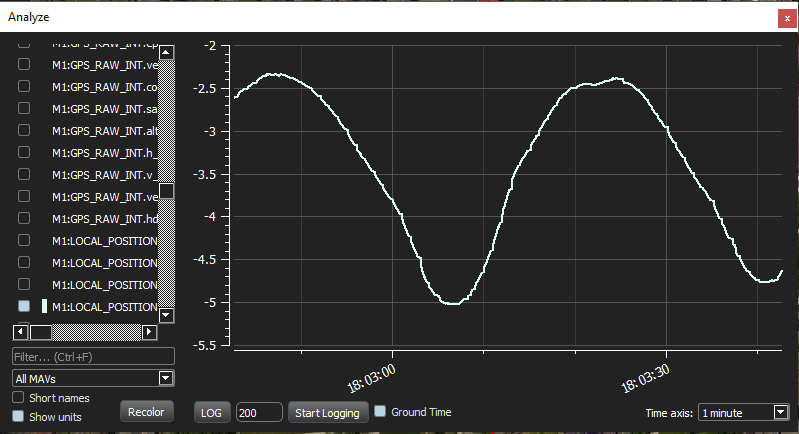 This happens in hold mode, altitude mode and offboard mode (it only happens if I set z=0 in offboard mode).
How do I stop the fluctuation? Could it be the weight or some kind of wind parameter causing it? Is it normal?