Hello,
I am my dealing with vibration and dumping issue on my tricopter and there is an issue regarding vibration i couldn't understand:
the vibration at indoor flight are much lower then outdoor, its about ±0.4g and ±10deg/s at indoor flight but on outdoor its about 1.5g and ±30deg/sec.
In the outdoor flight there is moderate wind, nothing that i can say should effect that much.
Any ideas?
Does anyone have other referances of same drone indoor vs outdoor vibration?
Indoor: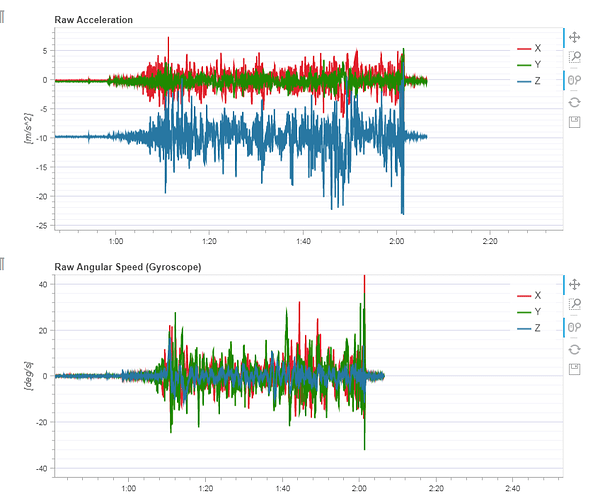 Outdoor: