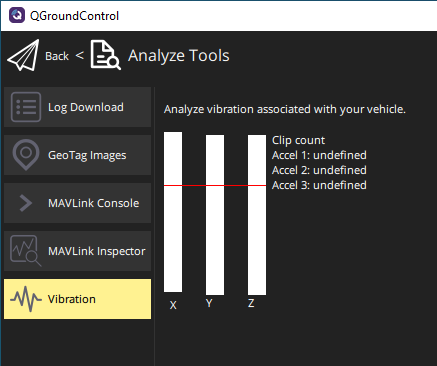 I would like to see the vibration graph working, however, It does not display any data.
Only stating:
"Clip count"
"Accel 1: undefined."
"Accel 2: undefined."
"Accel 3: undefined."
This menu is located in the Analyze Tools tab in the QGroundControl software. I am using a Px4 6c with the HolyBro 2015 edition, S500 Drone kit.