When trying to update Pixhawk mini firmware, I am seeing the following message in QGC v3.2.7: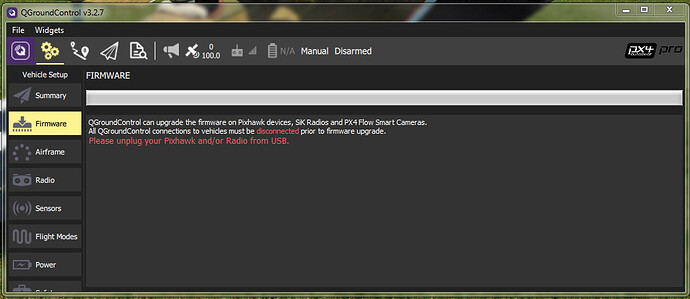 This is the only message I get when in the Firmware screen. It never prompts for updating the firmware. I tried removing and re-installing QGC twice, but no change. It seems to be stuck on this message, hence there is no chance to update the firmware.
This message is there regardless whether the Pixhawk is connected or not. I tried launching QGC by itself with no connections to the Pixhawk, and with it connected. No change.
This is the screen I never see.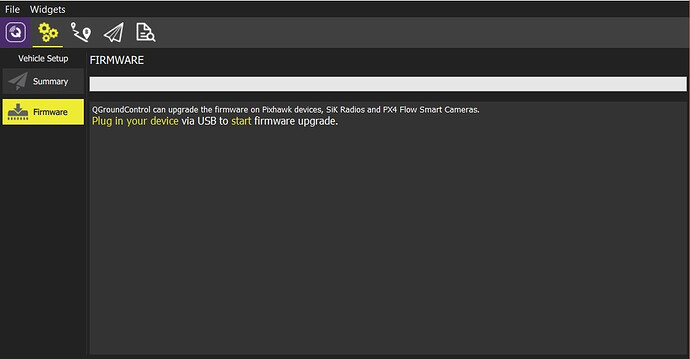 Any idea what the problem is?