Hello PX4 experts.
I've set up the pixhawk on 450 class quadcopter and it seems working perfect.
After several "AUTO" flight, I was wondering if there is way to fly a multicopter with heading fixed in one direction during a "AUTO" flight mode. Unlike fixed wing aircraft, multicopters or VTOLs can fly sideways or backward. So I thought some may want to fly it different ways.
Here is a simplified drawing to illust the flight pattern.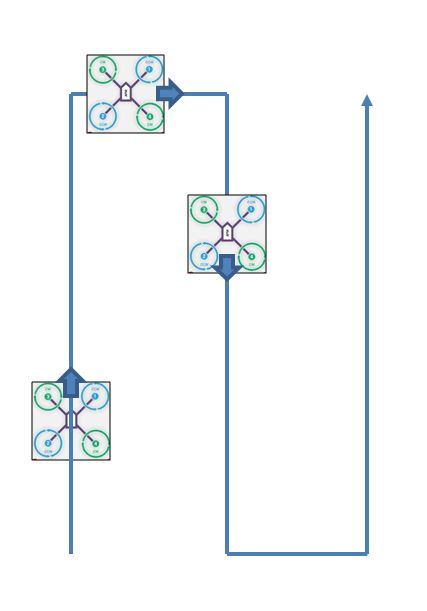 Thank you for taking your time.