Hello,
My tricopter has been behaving poorly in flight and I suspect the geometry and mixers I defined are not optimal for my specific airframe.
Here's a schematisation of my UAV: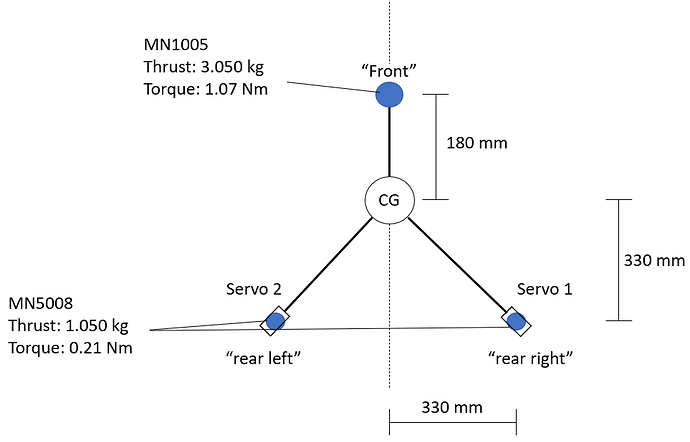 Here are the geometry and mixer I use on this airframe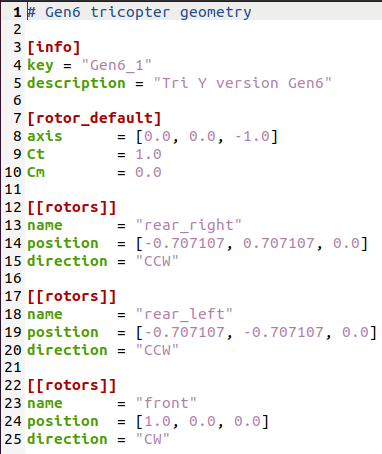 Has anyone any thoughts on what might be wrong with my files?
Have a good one!
Frederic