Hello,
I am trying to simulate a two engine vtol using gazebo and PX4. For that I created a model on Gazebo, where I reused the standard vtol that I rotated and to which I removed two motors and centered the two remaining motors. I also removed the elevator, the rudder and the puller. I put a picture of the final result to give you a clearer idea.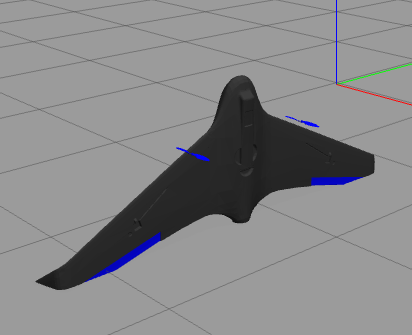 In PX4 I then created a new airframe (which I added to the cmake file) by using an aiframe already created. I tried the one of the standard vtol(1040), the one of the caipirinha(3100) and the one of the duo-tailsitter(1041). The mixer that I use is the one of the caipirinha.
I manage without any problem to launch the simulation on gazebo but when I try to make my drone take off, it rises by shifting on the left then makes random movements to then crash on the ground.
Being new to PX4 I wonder if there were other files to modify or if the problem comes from the files I used and/or writed. And, if it is the case if anyone has an idea where this could come from?
I thought that it could be due to the weight or the inertia matrix chosen for the drone during the creation of the model because I took values from another program not knowing at all the values for my kind of drone.
Thank you in advance for your answers.
Léa Segaert