My drone flips over when increasing throttle.
I use Pixhawk2 /firmware version 1.8.0 /QGC
Currently I tried
Checking motor direction
Checking propeller direction
Changing board
Changing cube
Changing ESC
Checking for wrong line connection
Calibration of all sensors
Below is an analysis of 4 servo outputs. And at the red lines I…
1: Increase throttle
2: Decrease throttle
3: Increase throttle
4: Decrease throttle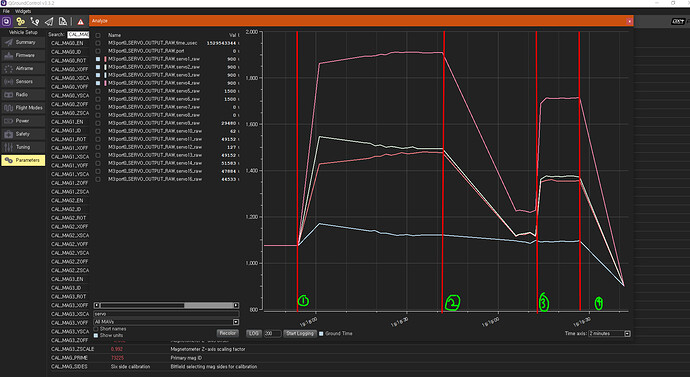 I noticed that the servo 3 constantly decreases and servo 4 constantly increases when even if I didn't change the throttle.
I think I tried everything I can think of. If anyone has some clues or answers please help. Thanks!