Using pixhawk, whether using latest stable build or master build, altitude hold is not working properly.
Right after switching to altitude hold mode, drone starts stair down like descending.
Below is a log when this happens.
https://logs.px4.io/plot_app?log=718978a2-d203-471d-b4db-72fe1c31fd1a
As you can see in the plot below, the drone does not keep the altitude and saw like movements.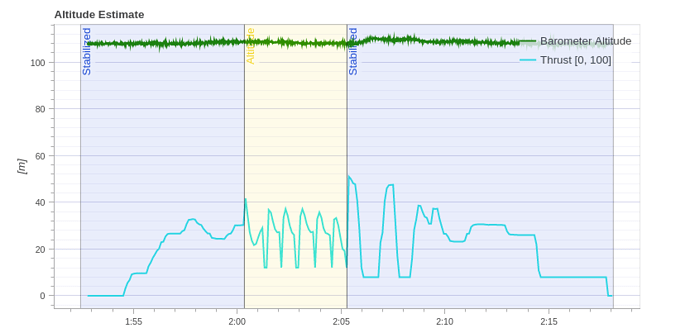 When running with APM, there is no problem flying in altitude hold mode.
Is there any reason doing this?
Thanks,
Kyu