Hello. My VTOL tiltrotor is Quad Rotor, the front two motors are tilt, and the rear motor is fixed type.
Switching from multicopter mode to transition mode for forward transition during hovering (45 deg tilt) reduces the thrust of the rear motor to the Pitch Up state.
VT_ARSP_BLEND is 8m/s, VT_ARSP_TRANS is 14m/s, and the airspeed conditions are not met.
This is my flight log
https://review.px4.io/plot_app?log=441385cc-a094-4155-846c-33dd5e79fd68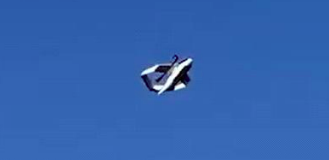 Plz Help me