I'm trying to upload the PX4 F/W on STM32F446 board. (Nucleo-F446)
I uploaded the bootloader and can check the device recognition on the device manager. (PX4 FMU4)
However, a problem occurred when I upload the F/W on my board. I attached the screenshot.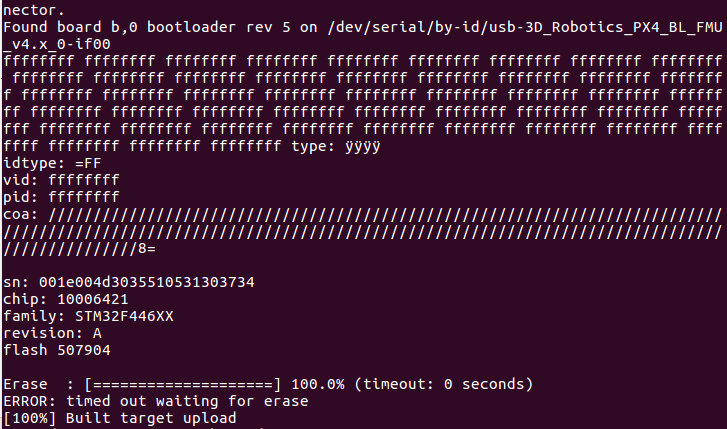 The flash memory of STM32F446 is consist of 8 sectors (0~7) and 512 KB, so I revised the bootloader source codes(hw_config.h, main_f4.c), but it was not solved.

When I read the memory, it was erased. so, I think it cannot send the return signal correctly since memory configuration.
I don't know what should I do.
In addition, what is the board type? how do I set it up?