Hello all,
there are strange magnetometer surges (1-3 seconds long) happen occasionally: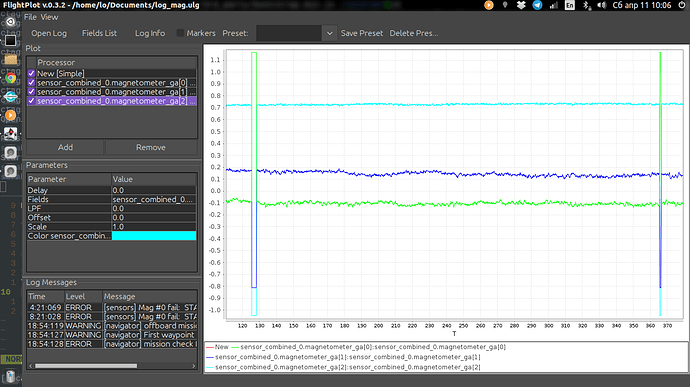 Log file link: click log_mag_jumps.ulg — Yandex Disk
Firmware version: PX4 v1.10. Hardware: Pixracer; I use one external magnetometer (HERE2) and turn off the internal one.
These jumps are followed by the message
[sensors] MAG #0 fail: STALE!. During the "jumps", mag indeed outputs a fixed value by all 3 axis:
I know that I haven't provided much data nor steps to reproduce, and also this "bug" is very subtle. I am creating this post in hope that maybe someone has encountered the same issue. Any advice/questions are welcome.