Hello there.
I am just trying to download Pixhawk 4 firmware to my Pixhawk (Orange Cube) using QGroundControl but i just keep getting stuck in "Upgrade Complete" part.
Here is the logs for firmware section: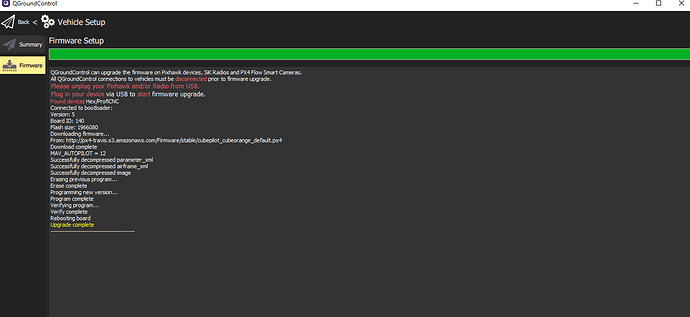 It just stays like this.
I tried unplugging and replugging but it shows nothing in QGC.
It does work if i install the ArduPilot firmware using Mission Planner. What should i do to properly download PX4 Pro.
Thanks.