Hi,
I am working on a drone with Pixhawk 2. I would like to command 8 control surfaces (rudders and elevons) through the 8 main PWM outputs. The 8 servos commanding control surfaces are implemented in a mixer file.
However, I have only the 7 first PWM outputs working. The 8th one does not send any PWM signal.
If I write "listener actuator_outputs" in MAVLINK terminal, I get this :

I see there are 8 outputs but only seven sending a non-zero value.
Moreover, if I check the IO (servos are on main outputs so controlled by the IO), I have this :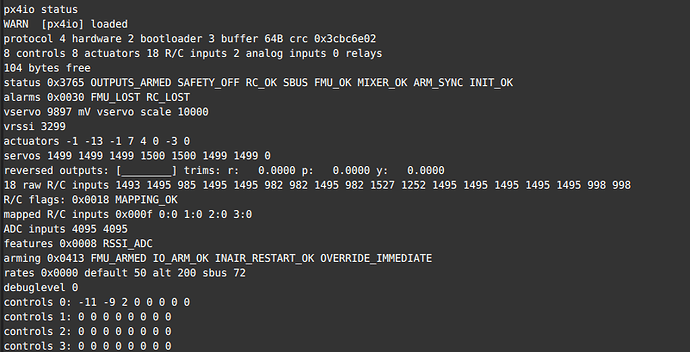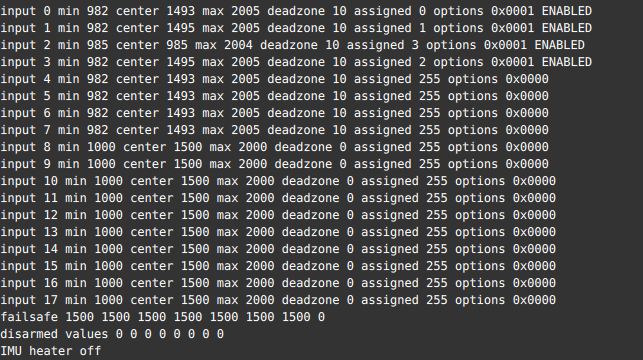 I think it can be a problem with the IO buffer. I tried to change PX4IO_MAX_MIXER_LENGTH (in src/drivers/modules/px4iofirmware) but it does not make the 8th output work.
Do you have any idea where it comes from ?
Thanks,
Rem