I'm using Pixha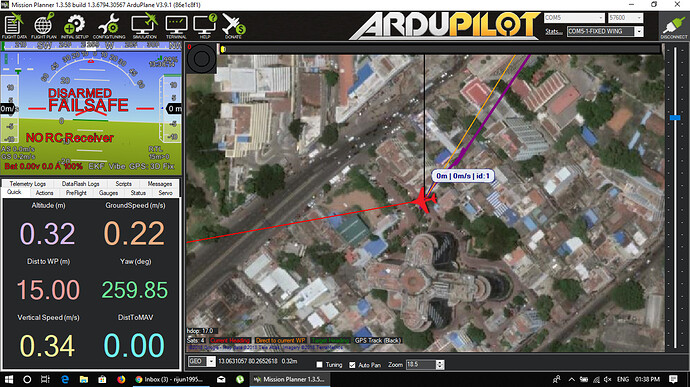 wk 2.1 Cube and 4S7P Lithium Ion power supply.
I'm using 20A fast discharging cells and 14.8V output. (Total 140A 21000mAh).
When I'm connecting the Pixhawk with Missiion Planner with that Battery pack, The cockpit always showing Failsafe error.
The battery voltage and current is showing 0V and 0A.
I have attached the screenshot below.
I want to know the exact reason and solution for this issue.
Thanks in advance…