Hi,
I'm encountering the following issue with LPE.
As you can see, there's weird noise in the local pose estimation.
outdoor flight scenario with flow sensor.


indoor with external vision estimation source - a geodetic tacheometer, flow sensor unplugged.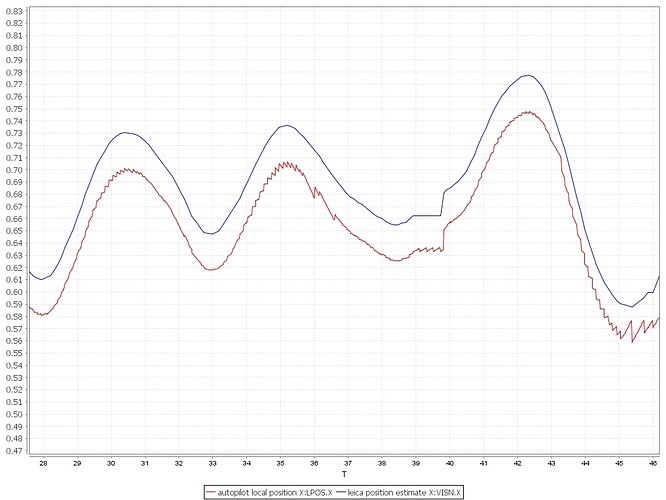 this happens with flow sensor and external vision enabled at the same time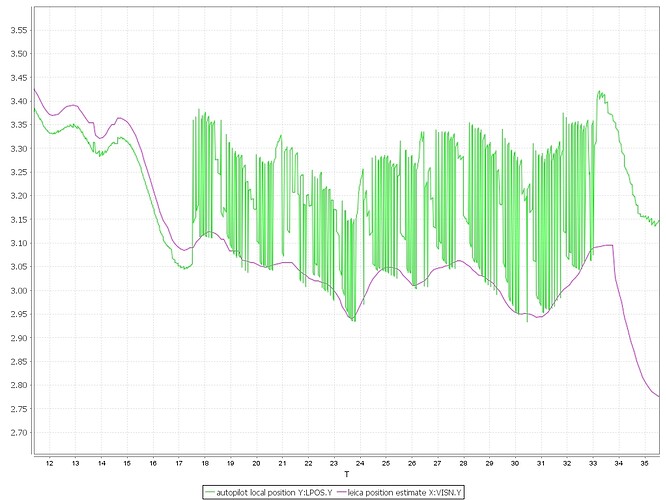 @mhkabir I'm using a stable firmware uploaded with QGC, from around a few weeks ago, if that is what you mean by LPE version, I'm not sure…
Visually the vehicle flies fine, there is almost no noticeable twitching or anything, except for the last scenario with both flow and vision enabled, where it's shaking terribly.
Not sure what you mean by "vision yaw fusion", is that a configurable parameter?
Appreciate any feedback!