Hi there,
I recently changed my autopilot for the PX4 Autopilot in my CubeOrange, but now I can't get some parameters via MAVLink in my program, because now the messages ID's have changed. For example: the linear velocities were obtained by the GLOBAL_POSITION_INT header, but now is from the ODOMETRY header; and the ground distance was obtained by the OPTICAL_FLOW header but now is from the OPTICAL_FLOW_RAD header.
That said, I have now a problem with the MAVLink library. The "mavlink" library (Figure 1) doesn't have the headers that I need, and the "c_library_v2-master" library (Figure 2) I can't include in my Arduino project, because it doesn't access to the common folder, that contains the headers.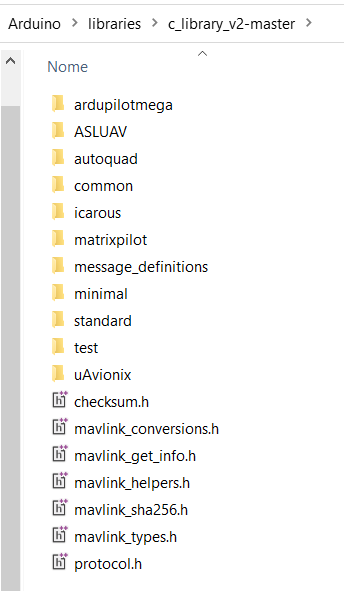 Anyone can give me a help?