Hello , I was following along the documentation to install the PX4 autopilot to my new Kakute F7 AIO board . I flashed it through beta flight configurator , and then tried to install the firmware through Qgroundcontrol . The board has the green led on and the blue flashing very quickly . When I connect the board via usb to the Qgroundcontrol and try to install the firmware , I get this troubleshooting.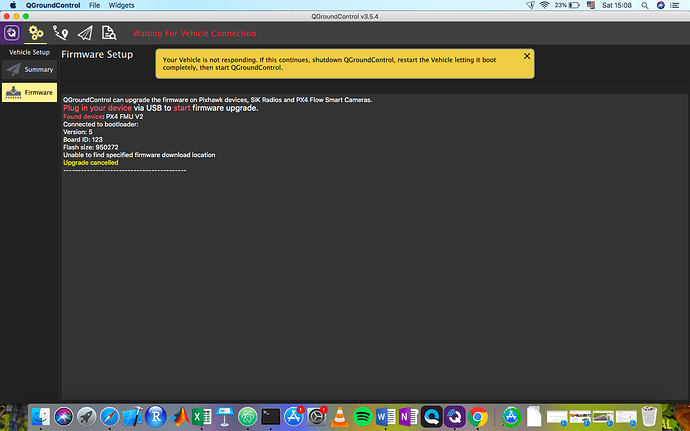 I also tried through the terminal but when I write the command : make holybro_kakutef7_default upload
it prints : make: *** No rule to make target `holybro_kakutef7_default'. Stop.
I ran this command in the firmware directory and also in the cmake and build , but no idea how to make it work .