hi,
after losing the RC connection, my flying wing switched to landing mode. But much too steep. more or less vertically it went down into the ground. which parameters are responsible for this?
I guess this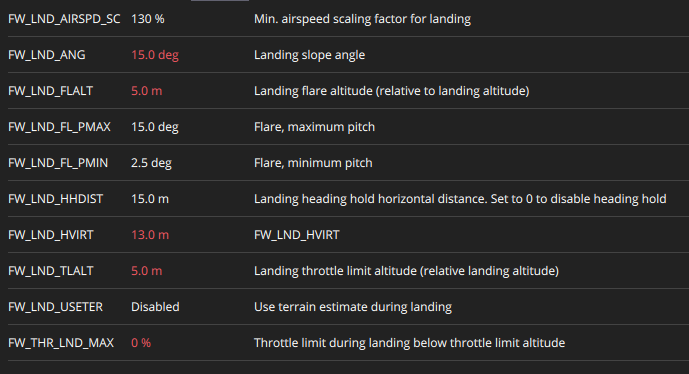 maybe the altitude was wrong detected?
it would be much better if landing mode was a little less aggressive. Sailing to the ground in circles would be great.
At the moment I mainly use the wing wing presets.
Thanks,
Alex