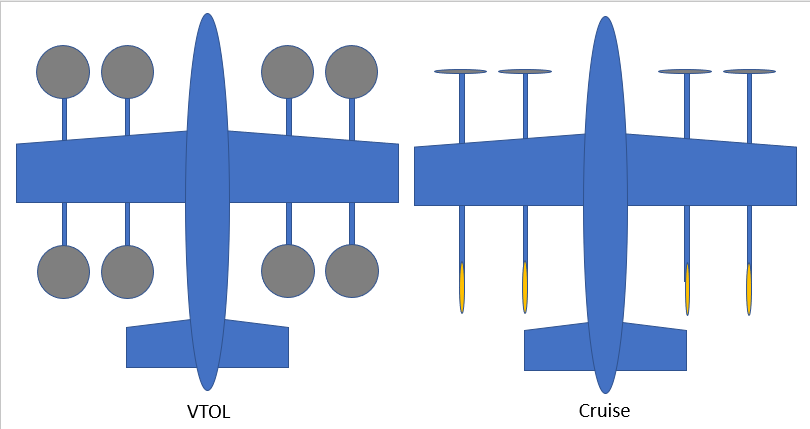 I have this new airframe and the following controls
Main outputs: 8 VTOL motors
Aux outputs:
1 elevator
2 aileron
1 rudder
1 aux for 4 tilt motors
Because the motors will tilt the leading edge rotors, I'm wondering how to modify pixhawk software flight control so that it is aware of tilt motors and takes care of transition from VTOL to cruise and back.
On my RC, I have one toggle switch to signal transition. What I'm struggling with is how to correctly modify pixhawk flight control software?
I'm using pixhaw 2.4.8.
Any help on flight control is appreciated.
@LorenzMeier @bresch Could you please share your expert opinion?
Thanks for all your help.