Hello @LorenzMeier, @Jaeyoung-Lim, @JonasVautherin, @JulianOes.
I have tried the procedure to create custom mavlink message and send it from MAVROS to PX4 simualtion instance from "https://dev.px4.io/master/en/ros/mavros_custom_messages.html".
I face the following error when i build MAVROS again after creating files for custom message. The error is is the line highted in the image below: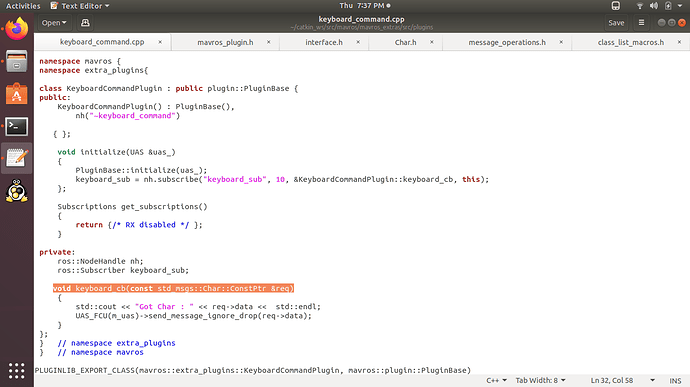 The error screen shot in terminal is shown below: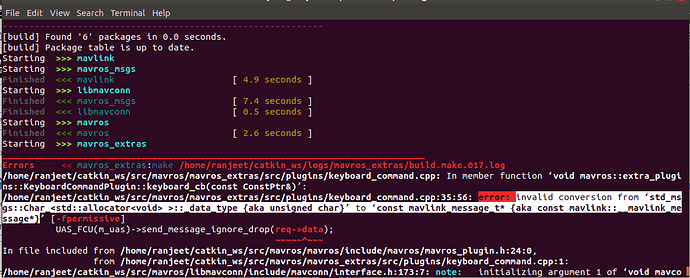 Now, I have searched for way to resolve this error but unable to do. Please tell me how to do this conversion from
std_msgs/Char
type to
mavlink_message_t
. Also please give some insight on
mavlink_message_t
(what type of data is it and any useful info).