Hello,
While testing the flight stability of my drone, I noticed that it is constantly circling around the current position point.
Also, you can see in the graph that the estimated XY value deviates from the setpoint value sinusoidally.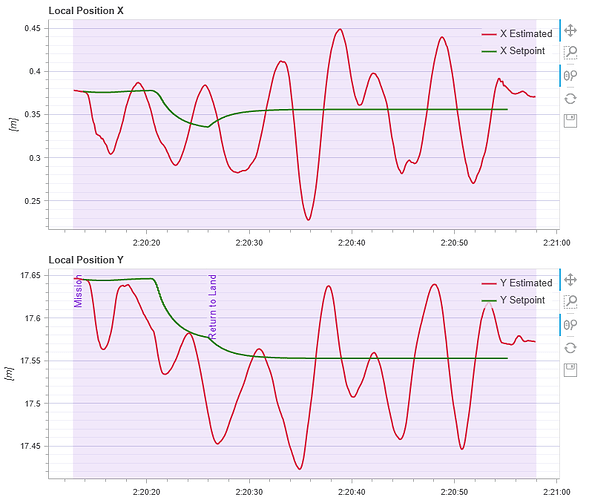 I am also adding the log file:
Flight Review - Quadrotor (px4.io)
I would be very pleased about any help!