Hey guys,
i am working on a simulink<->px4 communication for a simulink-based HITL at the moment. For testing purposes i send a sine signal as xaccel-data received by the pixhawk through the HIL_SENSOR-Message. In the log one can see that there are significant delays (about 0.04-0.08 sec)in the Raw-Accelerometer graph( and the other Sensors graphs as well) occurring periodically: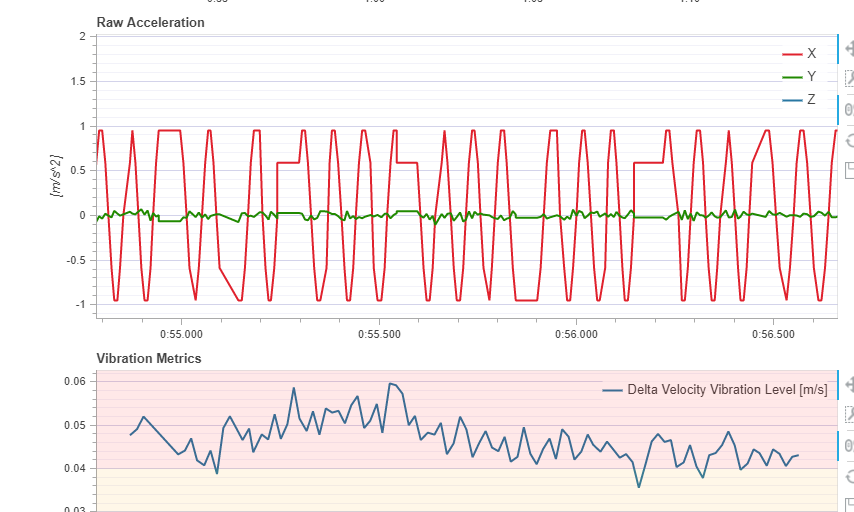 Am i right to suspect the simulink serial- interface to be responsible or could the problem somehow be on pixhawk input side(problem with buffer size/properties)?
If someone has any idea or advice i would be very thankful about.
Log: https://review.px4.io/plot_app?log=58288949-e5a8-475f-8e0b-e78639e49134
Kind regards,
Simon