Hey to all, I stuck at my Cube Orange update to PX4.
I tried to upload latest stable release (v1.11.2 - cubepilot_cubeorange_default.px4) from here:

When I upgrade my Cube via MissionPlanner, upload is successful, however Cube hangs in bootloader and stack is never loaded and running.
When I try to upgrade to PX4 from QGC:

I'm getting this error: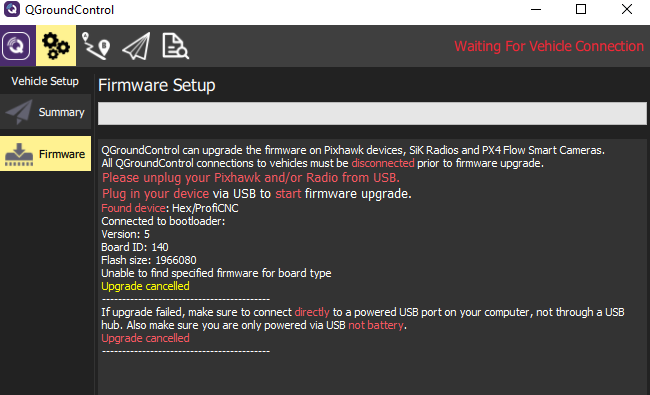 I have two Cube Orange units here, both behaves the same.
Tried multiple QGC versions from 3.5.6 up to the latest and all have the same "error".
Any ideas?