Hello,
I'm trying to connect and control Pixhawk4 -using MAVSDK-Python- with Telemetry and Raspberry Pi 4 B at the same time using Telem1 & Telem2 ports.
The main control for the mission will be using telemetry.
Raspberry Pi will be used to support the mission and make some emergency decisions to the Pixhawk4 controller directly based on some measures from sensors and camera.
When I connect and control the drone using MAVSDK-Python with telemetry only it works well, and when controlling it using Raspberry Pi only it works too as well.
But when I try to connect both at the same time the first one connects works well and the second does not work, and sometimes both do not work.
I ran MAVSDK_Server on Raspberry Pi using the following command:
./mavsdk_server -p 50051 serial:///dev/ttyS0:921600
And on my labtob for telemetry using this command with different port:
./mavsdk_server -p 50050 serial:///dev/ttyUSB0:921600
Here is the consol for MAVSDK_Server on Raspberry Pi when both codes were running: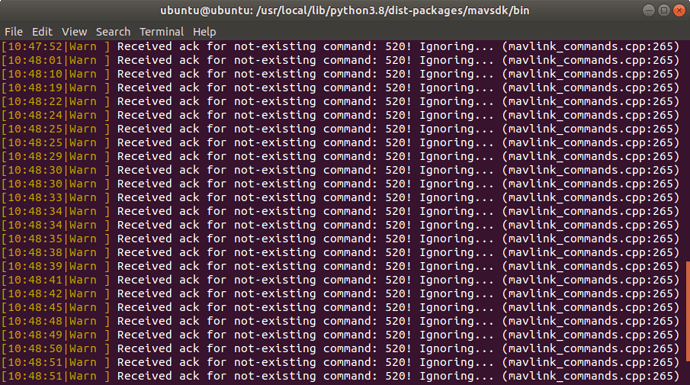 And here for the telemetry: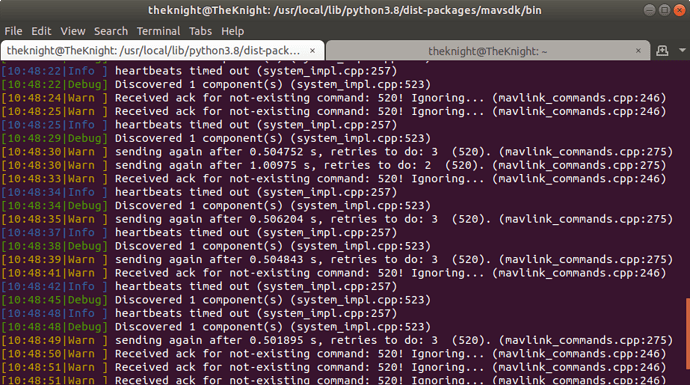 I used this in python to connect:
await drone.connect(system_address="serial:///dev/ttyS0:57600")
Does any help please to control the drone using both at the same time ?