Hi everyone.
I'm currently working in an aerospace Lab at PennState University. We work on control algorithms for autonomous flight vehicles ( Air Vehicle Intelligence and Autonomy Lab- PSU Aerospace Engineering ). Sometimes we use Pixhawk for the flight control.
I have been searching in Redirecting to latest version of documentation and the web in general for a complete control loop architecture of the px4 without much success. So, I started looking at the source code, specially the mc_att_control_main.cpp and mc_pos_control_main.cpp files, and I came up with this.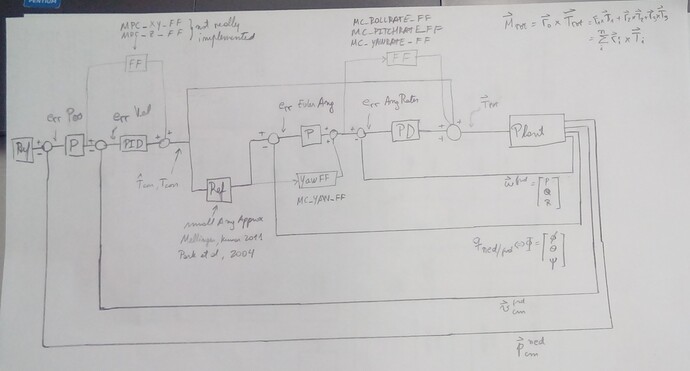 So, I know that there are many scale factors not being shown. But, is this the control loop architecture implemented in the px4 source code for a quadcopter in stable flight?
Saludos