Hello,
In the px4 documentation it is specified how a specific 'airframe' should be configured,
https://dev.px4.io/v1.9.0/en/airframes/airframe_reference.html
For example a Quadrotor X according to the documentation should be configured as follows,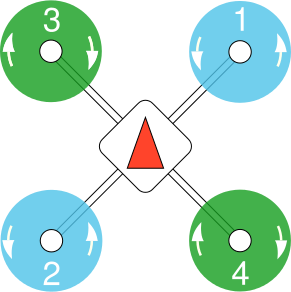 Adjusting the motor's CW and CCW rotation can be easily configured physically by change wires, however, what if you run into an issue where the motors are not positioned according to this layout?
For example, my motors are connected to my PM board which I had to mount upside down in my frame. This meant that physically the motors are flipped as shown below,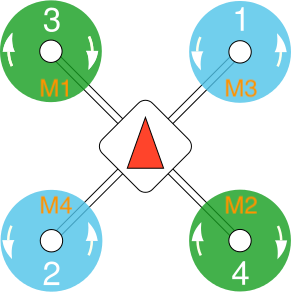 Is there a way in QGroundControl or otherwise to tell the autopilot that 1 CCW = M3; 3 CW = M1 and so on, in otherwise define a none-default configuration for a particular airframe?